Home
/
Browsers
/
Microsoft charged for browser selection breach
Microsoft charged for browser selection breach
By David Farrell on October 25, 2012 12:12 am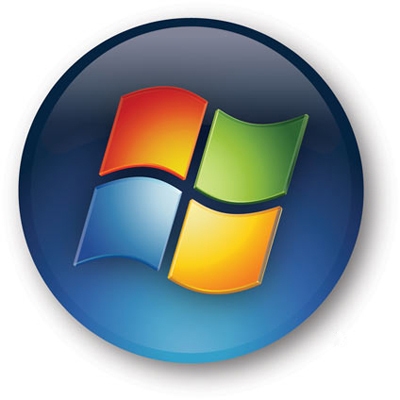 The European Union has just charged Microsoft for not giving it's users a choice of browser in Windows 7
The EU has charged Microsoft with a breach in an agreement made with the European Commission three years ago. Microsoft had promised to allow users a choice of browser when installing their Windows 7, but this is a promise made three years ago, and still not fulfilled. The charge concerns any Windows 7 copies sold after February of 2011. Microsoft is claiming this is a technical error; that the browser choice screen did indeed exist, but simply didn't display. They ensure that the issue will be fixed.
Unfortunately for Microsoft, they did not pick up on this technical error before the EU did, and now initial steps have been taken which may lead to a nasty fine for the software corporation. The EU's competition commissioner Joaquin Almunia has stated that Microsoft should expect sanctions, should it be decided that Microsoft is indeed infringing on the agreement.
The battle between Microsoft and the EU has already cost the company an estimated €1.7 billion, and this fine could spell even more trouble for Microsoft as it could allegedly be as high as 10% of the company's earnings; a truly gargantuan amount.
A 3rd year physics student, David is fascinated by science, space and technology. When not buried in his lecture books, he's a big-time gamer, aspiring comic artist and always finds time for mountain biking and his airsoft team.
Advertisement

Latest Headlines

Kenny Doan | December 14, 2013

Will you buy the iPhone 5C for $27 with a two-year contract?  Probably not, but that's okay, because there's also the $127 5S to choose from at Wal-Mart. Wal-Mart...

Advertisement
Advertisement
VR-Zone 中文版

《俠盜獵車手:聖安地列斯》iOS 版即日上架,體驗超過 70 小時的街頭生涯


是的,他來了!《俠盜獵車手:聖安地列斯》上架拉! 11 月曾經披露的《俠盜獵車手:聖安地列斯》即將登入 iOS 平台的消息終於有後續拉! 2K Games 目前已經於 iTunes 正式上架。 原先在 PS2 平台推出的《俠盜獵車手:聖安地列斯》,收錄了幅員廣闊的洛聖都(Los Santos)、聖輝洛(San Fierro)和拉斯雲組華(Las Venturas)3 座城市和整個聖安地列斯州供玩家探索,遊戲內容描述了 90 年代初期的西岸生活。 劇情描述卡爾強森(Carl Johnson)逃離洛聖都充滿壓力的生活的五年後,卡爾的母親遭人謀殺,家族四分五裂,就連孩提時期的朋友都捲入劫難裡面。沒想到,他才返回家鄉,一對貪汙收賄的警察誣控他殺人,於是男主角迫在聖安地列斯全州來回奔波,拯救他的家族也要設法控制街頭。 除了大幅提昇的視效品質和超過 70 小時的遊戲內容,另針對 iOS 版進行強化: .重新翻製的高解析畫面,強化了光影效果、採用更豐富的調色盤和人物模型。 .動態陰影和即時環境反射效果(僅支援 iPhone 5 系列/iPad 四代及後繼機種)。 .支援所有實體 iOS 專用控制器。 .支援 Rockstar Social Club 會員進行雲端儲存。 .翻新的檢查點系統。 .雙觸控類比搖桿可讓玩家完全控制視野與動作。 .三種不同的觸控配置,可自訂控制方式。 《俠盜獵車手:聖安地列斯》支援 iOS / Android 平台,建議售價新台幣 210 元;同時已預定在特定的 Android、Amazon Kindle 和 Windows Phone [...]

About VR-Zone

VR-Zone is a leading online technology news publication reporting on bleeding edge trends in PC and mobile gadgets, with in-depth reviews and commentaries.

Our inquisitive team of journalists cover key international events like CES, CeBIT, MWC, Computex, E3, and local IT fairs like IT SHOW, PC SHOW, COMEX, CEE and SITEX.
© 1999 - 2013 VR Media Pte. Ltd.