Samsung, one of Korea's most powerful companies, has said it will invest the equivalent of $1.34 billion over the coming decade to establish a tech foundation.
The Samsung Group announced on Monday that it will be investing 1.5 trillion won, the equivalent of $1.34 billion, over the next ten years to establish a tech foundation. The foundation's aim is to help Korea develop new patents in next-generation technologies and will focus on the development of materials-, hardware-, and industry convergence-related techs. In a briefing to reporters, Rhee In-yong, CSO at Samsung, explained that the developers of any new patents will retain complete ownership, stating that "Samsung will just focus on supporting technicians and researchers to yield visible profits."
Samsung is planning to spend 300 billion won as seed money to get the foundation started and between 2013 and 2017; it will be investing 750 billion won on various research projects. Finally, another 750 billion won investment will be made by 2022. Rhee noted that there will be "no barriers on business proposals" for these investments.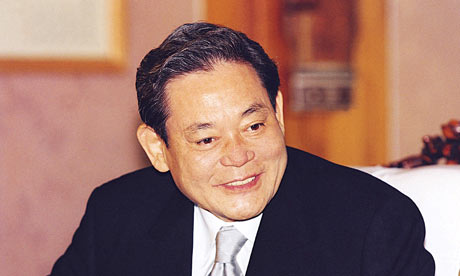 The foundation was announced shortly after Samsung Chairman Lee Kyun-hee met with Korea's President
The announcement for the new foundation comes shortly after Samsung Electronics Chairman Lee Kyun-hee told Korean President Park Geun-hye that the company is supporting the government's initiative to achieve a "creative economy". Lee has stated that new policies in Korea are attempting to boost the Korean economy and that he would do his best to bring returns that match the government's initiative.
"The foundation will pick up more local small- and medium-enterprises, which have patents but some financial problems. Qualified local researchers will get a chance to collaborate with the world's renowned scholars for future projects," said the Samsung president. Rhee told the press that the investments will be allocated to heighten the competitiveness of Korea's future materials in order to cut the nations reliance on other countries.
Leave a comment